Chocolate Cherry Clusters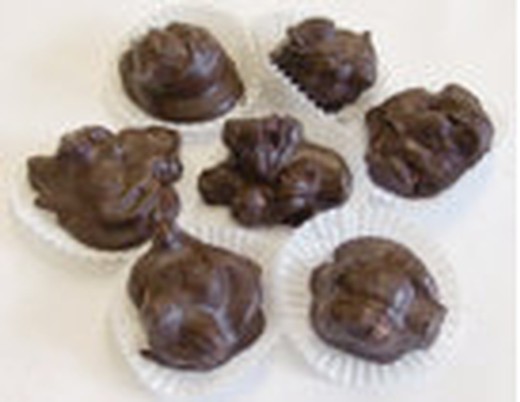 Recipe Date:
September 22, 2009
Measurements:
Imperial (US)
Ingredients
12 ozs bag of semi-sweet chocolate chips
6 ozs bag of dried cherries
Directions
Using microwave-safe container, place chocolate in microwave oven at medium power (50 percent) for 1 to 11/2 minutes. Remove and stir.
If chocolate is not melted, return to microwave and repeat heating step, stirring every 30 seconds to avoid scorching. When small lumps remain, remove and continue to stir to complete melting.
Once melted, add dried cherries and stir until well incorporated.
Place a sheet of wax paper on a cookie sheet. Using a tablespoon, measure tablespoon- sized scoops of chocolate/cherry mixture and situate them on the wax paper, leaving enough space between them so they do not run together. Continue until entire mixture is in clusters on the baking sheet.
Place baking sheet in refrigerator until hardened. Store clusters in an airtight container in the refrigerator.