Contact Us
CLOSED UNTIL FURTHER NOTICE ~ We feel to be truly responsible during this crisis, our tasting room should be closed. Please stay safe and self isolate as much as possible so we can all get through this.
We are still taking orders online and checking emails as usual. Looking forward to welcoming you back when this is over.
VISIT OUR TASTING ROOM
1367 Lincoln Avenue
Calistoga, CA, 94515


Drop in to sample our current release selection of Pinot Noirs and Howell Mountain Cabernets.
REGULAR HOURS:
M, Tu, Th, F, Sa, Su ~ 11am - 4:30pm - CLOSED WEDNESDAYS
***SPECIAL CLOSURE*** As a small family owned winery, we sometimes have to close due to offsite events or limited staff, we appologize if we get called away unexpectedly and aren't here when you come to visit.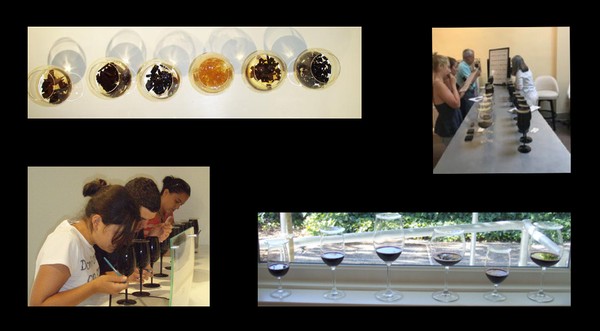 To contact T'Anne Butcher, 2nd Generation Proprietor ~ tanne.whsw@gmail.com
WINE SENSORY EXPERIENCE:
***SPECIAL CLOSURE*** NO AVAILABLITY MAY 11-15, 2020
SORRY, NO RESERVATION AVAILABLE MAY 22 - JUNE 5, 2020
We also offer a unique education opportunity by appointment.
The most unique Napa Valley Education opportunity is the WINE SENSORY EXPERIENCE. The Wine Sensory Experience is designed to help all level of tasters develop the ability to identify aromas and flavor profiles of wines. Learn how chocolate, clove, smoke and caramel "get into" the wine. Unlock the secrets of terroir and be ready to be amazed at all there is to know about wine making, vineyard management and also the simple things--how many grapes does it take to make a bottle of wine? For more information click here
Call to make a reservation: (707) 942-1194 or email winesensoryexp@gmail.com